There is never a best time than the present to start living your dreams. If you invest in the efforts and create a practical plan, you can achieve your goals. Knowing what you desire and taking small measures will lead you to success.
There will be some difficulties along the road, but if you take the time to benefit from your failures, you'll be much more likely to achieve your goals. Do you want to discover how to achieve your goals? To begin, read this guide!
1. Dream it
When something affects your brain and heart, dreaming starts to happen. Once that event affects you, you begin to consider your successes and accomplishments. If it's a brand-new dream, keep hanging on and give yourself a few days to reflect on whether or not it's actually worthwhile to strive toward realizing it.
Next, you must consider every scenario involving you, your partner, your family, and everyone connected to you. This stage is intended to help you validate your dreams.
2.  Make Dream a Strong Will
You will need to transform your dream into a fierce desire. A strong desire to realize your goals can give you more self-assurance and help you get through some of the most trying times in life. Believing that your objective is attainable and that you can accomplish it will help change it from a silly idea into an intense passion. You won't be capable of taking it literally if you merely view it as a vague wish, such as wishing to move someplace sunny or dropping 3 pounds this year without actually executing it.
Also Read: 13 Rules To Live By For A Joyful Life
3. Drop the excuses
One of the most crucial characteristics of extraordinarily successful and goal-oriented individuals is the ability to stop making excuses and go forward despite challenges. You may believe that your family mishandled you and ended up giving you poor self-esteem, that you haven't experienced the best of experiences in life, and that individuals have consistently dealt you poorly. However, instead of using these things to explain why you can't make what you desire, you should use hardships to strengthen you.
4. Make a Plan
Making a plan is the next step in realizing a desire. Make a roadmap outlining your plan for realizing your dreams and the necessary steps. Furthermore, properly investigate the vision. Have an individual who has succeeded in the area you are engaged in service as your inspiration or source of motivation.
5. Take Action
One trait unites all successful people: they are DOERS. They Make Big Moves and complete tasks. Your income and advancement will depend on whether you possess this characteristic, which will precede any other qualities you may have. Please don't wait for the ideal time to take action; DO it now! Never forget that thoughts alone cannot produce happiness, joy, or success.
6. Set short-term goals
Set time limits for completing each subgoal you created after dividing your primary goal into smaller chunks. It's crucial to start small. In the beginning, big dreams might be pretty intimidating. Sometimes, there is so much to accomplish that it might be frightening. You can avoid getting off track immediately by splitting it into manageable portions. Jot down your desire using a pen or your pc. Then list the actions that must be taken.   Once you've created your list of subjects, take one step more and further divide them up. The tasks that must be finished are listed under these little subheadings. For example, you might choose the topic "Find album artwork" if you wish to write a book. The assignments could include coming up with an idea, getting in touch with artists, sending them writing examples, etc. Each of these assignments is minor. You can be confident that you are progressing even if you complete one or a couple days.
7.   Review your progress regularly
Understanding your progress is vital when you set out on the road to realizing your dreams. Rome wasn't founded within a day, and you might not be making it forward as rapidly as you'd want, but it's still crucial to feel like you are. When creating your own individual status report, keep the following in mind:
If you have met your objectives for that time frame.
If you still want to pursue your dreams.
If you have strayed from the course that will lead you to achieve your objective
Also Read: 6 Tips To Find An Executive Coach
8. Make Every Step Fun
Many of you have been indoctrinated that anything is possible with plenty of effort. However, this notion ignores a crucial fact: those who achieve their goals, particularly in the most significant ways, enjoy themselves along the road. You'll feel happy if you follow your instincts. You are much more motivated when you are feeling better. Concentrate on what makes you comfortable since that will help you stay motivated and joyful along the road. You'll notice that life gets better and happier when you let go of the outdated notion that success must be difficult. You won't require discipline since you are motivated by joyful inspiration and eager to complete the following task! Making happiness and enjoyment a priority can cause tremendous changes and make realizing your dreams much more straightforward than you were previously conditioned to believe.
9. Stay Committed and Motivated with the Dreams
Know that A lack of will, more than an absence of power or information, separates a successful person from others.
When you are dedicated to your objective, you change your life to be the Reason and not the result. With dedication, you can overcome obstacles and transform challenges into opportunities, becoming Strong-willed to pursue your dream. When you've decided to take the steps necessary to realize your DREAM, you won't be thinking, "Can I do it? " but instead, "I CAN accomplish it!"
10. Never Give Up
Giving up or quitting too quickly will always result in lacking tenacity. You will be able to achieve your goals more quickly if you develop persistence talent. Failure is an element of life; successful people who have had simple lives have also failed. But did they fall short? Failure is falling and not getting back up; successful individuals always get back up and carry on. Please don't give up only because things didn't go as planned; instead, take the opportunity to benefit from it and try again. You'll experience an Advancement! DO NOT GIVE UP!
The Takeaway?
So there are 10 simple steps for achieving your dreams. They can be pretty helpful in getting you focused on the goals you have for your life. 
Besides these steps one thing that you can do to move a step forward toward your dreams is to get professional help. A professional such as a life coach can guide you to achieve your goals in life. 
Regarding that, at vivienroggero you get the best guidance and envision to fulfill your dreams. So reach out to us today and make your dreams come true!
(Visited 61 times, 1 visits today)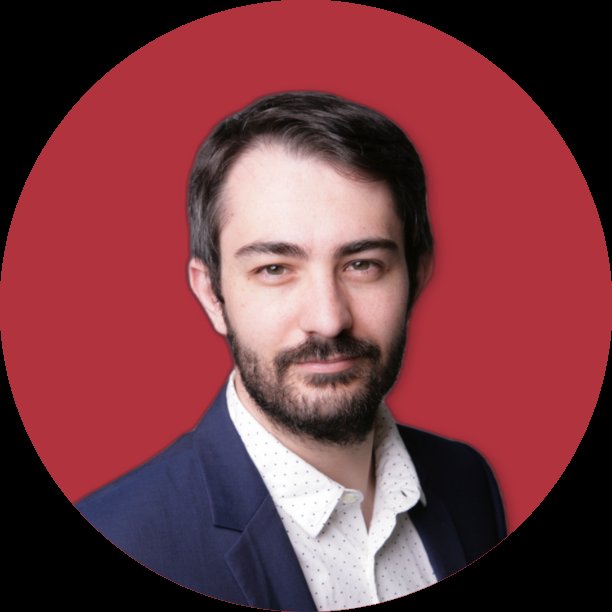 I coach people who desire to live a life of freedom and joy. As a fully accredited Life & Transformation Coach with hours experience coaching and mentoring freedom seekers and executives from all over the world, I thrive on helping people rebuild their life based on a freedom and joy mindset and create a positive impact in the world.