If you're interested in reading the best books on mindset to improve your mindset and focus on success, you're at the perfect place. I've compiled a list of the eight best mindset books of all time in this post. Look further to know the importance of mindset in your life and learn about the recommended books for a growth mindset.
The importance of a mindset to improve your life
Mindset is the most significant factor that decides whether you're going to be successful or not. It's your inner game. You must know if you have a fixed mindset or a growth mindset. 
Do you learn from failures? Do you focus on now rather than obsessing about your past problems? Do you have a healthy routine and the ability to get out of your comfort zone? Do you have a big vision? Besides that, are you practicing self-discipline, self-control, and building healthy habits? If so, you have a growth mindset.
Adopting a success mindset is essential. It gives you an optimistic attitude, and you stay motivated, keep improving, and keep growing even when you feel low or unproductive. In short, the right mindset helps you become the best version of yourself, making you thrive in your life and helping in every aspect of life. 
So, how can you adopt this mindset? Here are my 8 top picks of books to help you improve your mindset and master your inner game and shape your life.
8 Best Books on Mindset You Must Read
Let's take a look at some of the best mindset books I discovered that prepare me to have a successful mindset, take action, turn obstacles into opportunities, and change my worldview. I hope they help you also to get your head in the game. Let's jump right into the details!
1. Thinking, Fast and Slow by Daniel Kahneman
Daniel Kahneman's "Thinking, Fast and Slow" is a solid pick that helps us unlock the code of how we think and how we come to decisions. Daniel Kahneman is a Nobel Prize winner in Economics and a famous psychologist.
 In this mindset book, he breaks down the thought process and discusses two ways of thinking: fast and slow. Furthermore, he digs deeper into the benefits of slow & logical thinking. 
Kahneman provides real-life examples and tells how both systems influence our decision-making skills. So, it is an excellent book with an intellectual approach that will help you understand how you think and improve your decision-making ability so you can make better & wiser decisions.
Also Read: 13 Rules To Live By For A Joyful Life
2. The Subtle Art of Not Giving a F*ck: A Counterintuitive Approach to Living a Good Life by Mark Manson
It is one of the best mindset books by Mark Manson, a superstar blogger. In this book, Manson tells how stop trying to be positive all the time can make us happier and better people. Readers praise this book for its counterintuitive approach to living contended lives. 
The Subtle Art of Not Giving a F*ck is a dose of raw, refreshing slap for a generation to help them improve their lives and only give a f*ck about what really matters. The book is filled with ruthless humor, real talk, and entertaining stories. It will help you learn how you can embrace your fears & faults and stop being extraordinary every time. So, you must give it a read.
3. Mindset: The New Psychology of Success by Carol S. Dweck
Mindset is the bestselling book of all time that popularized the growth mindset. Carol Dweck is a world-renowned Stanford University psychologist whose work is absolutely outstanding. 
Carol states in a book how we can achieve our goals with the right mindset and the impacts of a fixed & growth mindset on personal development. This book and the ideas in it are priceless. It is a must-read book to increase your mind power and achieve higher success.
4. Get Out of Your Head: Stopping the Spiral of Toxic Thoughts by Jennie Allen
Another outstanding mindset book from bestselling author Jennie Allen. This book states plans to take yourself out from toxic and destructive thoughts and win the war of your mind.
 For readers who want to identify their personal spiritual battle, Allen's book Get Out of Your Head can help you take control of your thoughts.
5. Think and Grow Rich by Napoleon Hill
This book by Napoleon Hill is a bestselling book and the guide to improving your life and achieving a definite goal in life. Napoleon interviewed 504 people, and this book states the real-life experiences of successful men. This is one of the recommended books by leaders and has inspired millions to discover success & abundance within themselves.
Also Read: 10 Books About Grief And Loss To Help You Cope With It
6. The Power of Habit: Why We Do What We Do in Life and Business by Charles Duhigg
In The Power of Habit, Charles argues that 40% of our activities occur from the habits we form. He focuses on the power of habit and how altering routine can help us transform bad habits into good ones. The book gives a clear message that you can change all the bad habits by focusing on breaking one of them.
7. Atomic Habits: An Easy & Proven Way to Build Good Habits & Break Bad Ones by James Clear
In this mindset book, James Clear teaches us tips and tricks to break bad habits, form good habits and perform small actions that can lead to huge results.
 In addition, James discusses how bad habits can not be changed due to the wrong system, and you can use the science of small habits to bring big changes.
8. Invaluable: Master the 10 Skills You Need to Skyrocket Your Career by Maya Grossman
Last but not least, Invaluable is a fabulous book for you if you are at a crossroads in your professional life & have no idea how to take the first step in your career. Career Coach and Marketing Expert Maya Grossman discussed the ten soft skills that everyone needs to evolve from typical to the essential employee that every company wants to retain. 
This book teaches you how to create career opportunities and develop an owner's mindset to skyrocket your career. If you want to lead a fulfilling & successful career, you must start reading this book today!
Final Thoughts
There you have it- 8 best mindset books of all time. These books are so helpful in dealing with any difficulties, providing you with the key, and figuring out what you want to do in life.
In the end, what you gain from the mindset book depends on what you put into practice. You've to work and practice what you have learned to see positive results. Lastly, the books are to adopt the right mindset and focus on learning; it's not a replacement for mental health therapy.
So, if you're facing persistent challenges in your daily life, it's good to speak with a mental health professional. 
Experiencing any challenges or want to develop a growth mindset? Feel free to reach out by scheduling a free discovery session with me. I'd love to help you by adjusting your mindset and achieving success & happiness in your life.
(Visited 92 times, 1 visits today)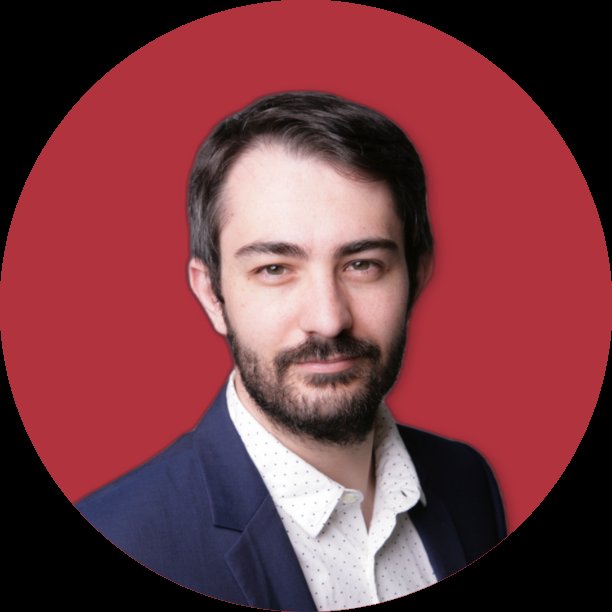 I coach people who desire to live a life of freedom and joy. As a fully accredited Life & Transformation Coach with hours experience coaching and mentoring freedom seekers and executives from all over the world, I thrive on helping people rebuild their life based on a freedom and joy mindset and create a positive impact in the world.