Books about Grief and Loss – Grief has no set course, and handling loss is not simple. Because of this, many books and autobiographies discuss the grief process and provide advice for people in need of consolation or support. Here are ten unique Books to check out if you or somebody you know is grieving a loss. They may provide some comfort, hope, or encouragement. We sincerely hope that a couple of these books might give you some consolation and courage, no matter what you're dealing with.
10 books about grief and loss you must read
It can be very perplexing to come up with ways to understand and help a loved one going through a painful loss. Megan Devine presents a new perspective on the grieving process and how we assist those who have experienced loss in "It's OK That You're Not OK."
In this helpful and concise book, she wants to reassure readers that it's normal to feel overwhelmed by grief and that they shouldn't be fearful of it. Despite what society may sometimes suggest, grieving is a natural element of life.
Devine leverages her training as a psychotherapist and personal experience as a person who has lost a partner to support people in positively connecting with their grief and learning how to move forward after loss.
Author C.S. Lewis penned A Grief Observed as a way of coping and maintaining himself after his wife, Joy Gresham, died of cancer.
His honest portrayal of grief, so intense that it led a man of unwavering faith to doubt the universe, is found in "A Grief Observed" and served as the basis for the film Shadowlands.
Lewis delves into his struggles dealing with this challenging time in his life and a new finding of a lost self in an extraordinarily genuine reflection on feeling and the agony that accompanies loss. This description of the grief of missing a partner is still strong after 60 years.
In 2003, one of the USA's most famous authors, Joan Didion, had two tragic events: one, her daughter went into a coma; later, a few days after, her husband had a deadly cardiac arrest.
The chapters of this book on grieving take place a year following Joan's husband passed away unexpectedly, as she struggles to make sense of her "Magical Thinking" and what has indeed occurred.
This best-selling book examines marriage and life, both in its excellent and terrible, and it will resonate with anybody who truly loves a spouse, partner or child.
The book by Noel and Pamela Blair, PhD, offers a foundation for individuals trying to heal and continue their lives after losing a dear person suddenly. It explores unexpected grief and the disastrous impact it can cause.
The writers of this book discuss unusual conditions of loss, like suicide and murder, and also different grieving processes, as well as misconceptions and myths regarding grief.
These authors, who have dealt with abrupt grief personally, dispel widespread misconceptions about it and provide guidance on handling the challenging circumstances that follow a loss and recognizing and accepting your suffering.
"On Death and Dying", written by renowned psychiatrist Elisabeth Kübler-Ross, sparked a widespread debate over the five phases of grief.
Before her passing in 2004, she co-wrote the book On Grief and Giving with David Kessler, which explores how the grieving process assists people in dealing with grief and incorporates the author's personal stories, advice, and case studies.
This book is based on the grieving process and the blessings that can be discovered rather than on death. It examines how the now-famous five stages of grieving manifest themselves in our daily lives. The writers provide readers experiencing these feelings with guidance and comfort while emphasizing everything with a word of kindness.
Amy Bloom's stunning and memorable memoir details the intimate time and difficult choices that followed her husband, Brian's revelation of Alzheimer's disease and his determination to seek the assistance of Dignitas. This group aids in peaceful and dignified death.
As the family deals with the tragedy of Brian's illness and impending death, the book paints an enthralling picture of passion, love, and loss.
George Bonanno, a clinical psychology researcher at Columbia University, has written a book titled "The Other Side of Sadness" for those looking for a more scientific perspective on grief. The five phases of grief discussed are denial, anger, bargaining, depression, and acceptance. We are frequently encouraged to tolerate and bear because this is how grief functions.
The author makes the case that understanding how other feelings, such as joy and relief, can assist people in managing their grief by drawing on research on bereavement throughout history. They might even encourage people to develop closer relationships with people around them.
This is a powerful book for understanding and managing the grief and other feelings accompanying the passing of one or even both mom and dad. Although losing your father or mother as a grownup kid is expected, it can be incredibly distressing if it happens unexpectedly or after a protracted disease.
In addition to showing how fragile our own life is, it might occasionally bring back childlike grief and a subtle shift in the responsibilities of the surviving kin. This guide gives comforting advice and assists readers as they read the book.
For many adults, raising a child experiencing loss can be an unfamiliar area, particularly when one or both parents are grieving. The authors provide sensible advice for all age ranges on every perspective of early life loss, from staying with a dying person to planning the memorial service, from describing death to a toddler to handling the emotions of a grieving adolescent.
The authors constantly promote an upfront, straightforward approach, arguing that our innate urge to "shield" kids from the truth of life may do more harm in the long run.
A consoling tale about two siblings who discover everybody has an unseen link tying them to everybody they care about at all times, regardless of distance, hatred, or even death, can be found in Patrice Karst's "The Invisible String." It centres on the notion that an unseen thread of love ties children and adults together.
It was first released in 2000, and since then, teachers, therapists, and other caretakers have relied on it frequently to help kids deal with isolation and grief. With visual psychotherapist Dana Wyss, Karst co-wrote The Invisible String Workbook: Creative Activities to Comfort, Calm, and Connect in 2019.
The takeaway?
You are caught off guard by grief and loss; one moment, you are crying, and the next, you are chuckling at a humorous memory. In addition to making you recall the beautiful moments you enjoyed with a dear one, grief may steal your breath with its stinging pain. Everyone who feels sorrow will have a diverse and complicated experience. It's not always clear how much your wounds have healed based on how much time has gone. We listed some of the best books to guide your grief and loss.
(Visited 61 times, 1 visits today)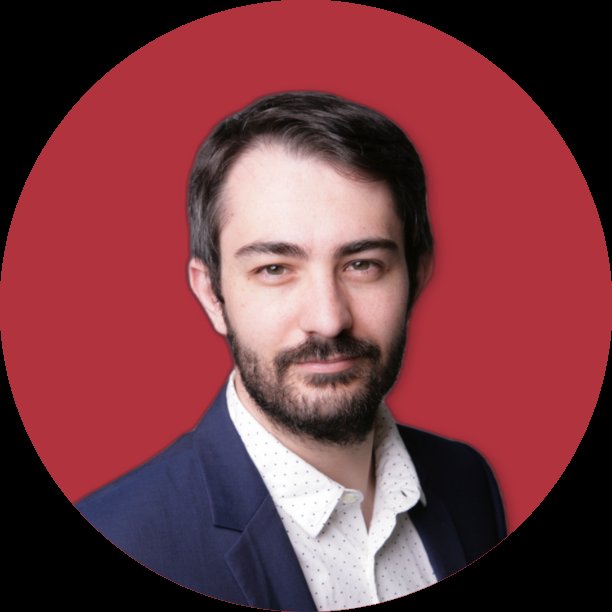 I coach people who desire to live a life of freedom and joy. As a fully accredited Life & Transformation Coach with hours experience coaching and mentoring freedom seekers and executives from all over the world, I thrive on helping people rebuild their life based on a freedom and joy mindset and create a positive impact in the world.