Coach vs Leader – You may have heard these two term before, but do you know that coach vs leader are totally two different thing even though they seem similar. Before we get to learn the differences, let's understand the definitions first!
Do you want to inspire or instruct your employees? This is the difference between being coach vs leader. Coaching and leadership are similar actions yet different. Each action creates different results and will have different impacts, and each requires similar skills, yet each is applied differently. These are mandatory skills that every leader needs to have.  
However, their contrast is much greater than you might expect it to be. It can make a huge, measurable difference when it comes to the company environment, overall success, innovation, growth, and your bottom line. Keep scrolling and reading the article to learn the major differences between coach and leader.
Understanding the definition, coach vs leader
The coach
A coach is a person who takes part in the act of coaching. Coaching exists in various forms such as life, business, executive, health, and career. Coaching can be an effective approach in helping identify and achieve a person's goals, objectives, visions, and values.
Over the past decades, we have seen how organizations are transforming themselves day to day for the digital age. In addition, employees are learning how to adapt to constantly changing working environments in ways that liberate fresh energy, innovation, and commitment. In short, the role of the manager is becoming that of the coach.
The concept of coaching is an evolution. Sir John Whitmore defines skilled coaching as it is unlocking people's potential to maximize their performance. The ability to begin and hold a coaching conversation is a transformational leadership skill. Coaching means being willing to take a back seat where you don't have to come up with the answer. Productive coaching conversations take more time.     
The leader
A leader is a person who leads and pursues the activity of leading. Leadership is guiding, directing, or influencing. Leading induces change. Leader delivers on a vision owned by themselves and their followers. The job of a leader is to bring about change- recognizing, articulating, and motivating others towards a new direction.    
According to John Kotter, the activities of the leader include: motivating and inspiring people, aligning people, establishing direction, and promoting change. People want their leaders to be honest, competent, inspiring, and forward-looking.
Key differences that differentiate a coach from a leader
1. Coach observes, acknowledges, and guides you to solve the problem, while a leader inspires and motivates you
It is a fact that some people are natural coaches and leaders. Communication is a skill needed and used in both approaches of coaching and leading, and how we communicate determines if we are coaching or leading.  
A good coach acknowledges, observes, and focuses on a person solving their problem. An effective coach knows how to listen at a deep level. He seeks to elicit solutions and strategies from the client, and he believes that the client is naturally creative and resourceful. A coach's job is to enhance the skills, resources, and creativity that client already has.  
An effective leader motivates and inspires people by energizing people to overcome major political, bureaucratic, and resource barriers. A leader communicates by motivating and influencing followers. Influencing and motivating look like vague and intangible skills; still, they are learnable and measurable by making adjustments to body language and voice tone. 
2. A coach helps you make a change, while a leader creates the change
Change is territory for leading and unknown for coaching. The nature of change is disruption. The greater change required to achieve the desired outcome means more leading. And if the desired result is unknown, then coaching may be required.
Coaches challenge and support others to change the status quo. Coaching is an influential tool for helping people understand and embrace change.  
A great leader creates change. Leaders develop the potential in people to make useful changes. Leaders are proud stirrers, and innovation is their slogan. They accept change and know that there can be a better way forward even if things are working.  
3. Coach sees others as their partners, and the leader sees others as followers
According to the International Coaching Federation (ICF), coaching is defined as partnering with clients in a provocative and innovative process that inspires them to enhance their personal and professional experiences. Coaches see their clients as partners.
Coaches are engaged to learn, observe, and design their approach to individual partners' needs. An effective relationship between coaches and their partners includes basic ingredients such as honesty, understanding, support, cooperation, caring, respect, and positive regard.
Leadership and followership are closely convoluted. Without followers, there is no leader. Effective followers can establish productive leadership behavior just as effective leaders change employees into good followers. Followers help to increase their leader's visibility and credibility.
Leadership involves a reciprocal relationship between those who choose to lead and those who decide to follow. A leader has an influencing role primarily. A leader, being in the position of authority, influences others and is influenced by the actions and attitudes of followers.    
Leaders want self-motivated and positive followers, who accept responsibility, take action to get things done, and excel at required tasks. They see that their people are competent and confident about their potential.
4.  A coach focuses on others and their desired vision. The leader focuses on vision and long-term outcomes
A coach targets and focuses on a person and their unknown desired outcomes, achievement, goal, or vision. Effective leaders paint a picture of what they see as possible and inspire and engage their people in changing that vision into reality. They energize people to be part of something bigger. They are aware that high-functioning teams can achieve a lot more working together than individuals working autonomously.
A leader creates an exciting and unified vision of the longer-term outcomes, which may be unknown and with details yet not clear. Leaders focus on people, all the followers they need to influence to realize their vision. They know who their followers are and spend most of their time with them.
Also Read: Signs Of A Chronic Complainer And Ways To Deal With It
Need any help in the personal and professional areas of your life? Schedule a free discovery call with me to share your thoughts. As a leader, I'd love to help you become an effective leader and the best possible version of yourselves.
(Visited 708 times, 1 visits today)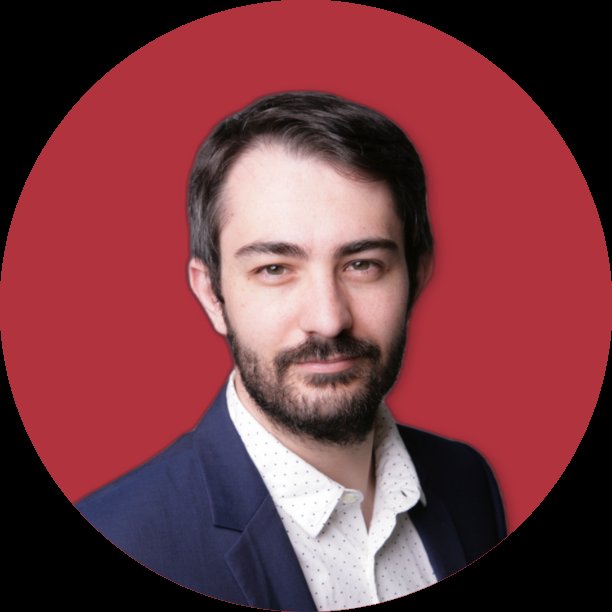 I coach people who desire to live a life of freedom and joy. As a fully accredited Life & Transformation Coach with hours experience coaching and mentoring freedom seekers and executives from all over the world, I thrive on helping people rebuild their life based on a freedom and joy mindset and create a positive impact in the world.