After submitting a resume and cover letter for a job, it is exciting to receive a response from the recruiter after an exhaustive job search. And if you're lucky enough to receive an interview request, you should know how to respond interview request in the best way.
In today's digital world, recruiters and hiring managers turn to emails to send an interview invitation to a job candidate. Therefore, crafting the proper response can set you apart from other candidates and give you a great chance to impact your employer's first impression. Since the hiring process begins after receiving an interview request, an excellent first impression is significant for your entire selection process.
How you interact (both verbally and written) with the hiring manager is as important as your qualifications and skills. It can be a bit daunting to respond to an interview request. You might not know what tips to follow, what information is necessary, what tone to use, and what etiquette to follow. But no worries at all!
I've put together this guide to show you how to respond interview request and professional email templates to follow so you can stand out and create a strong first impression. 
How to respond to an interview request 
Here is a step-by-step guide for how to respond to an interview request professionally and thoughtfully.
1. Respond promptly
It is important to respond promptly within 24 hours from the time you received an interview request. It means you need to keep an eye on your inbox. So, check your email regularly and turn on the notifications. The recruiter will be interviewing several other candidates. Therefore, a prompt response will help you get a convenient time for your schedule.
2. Keep the subject line the same
If you receive the interview request by email, hit the "reply" and send the response using the same subject line. Maintaining the same subject line would make it easier for the recruiter to track your response.
3. Thank the recruiter
Begin your acceptance email by thanking the hiring manager for considering your application for the role you applied to. Gratitude shows that you respect their time and this gesture shows the hiring managers that you're professional, enthusiastic, and polite. 
4. Provide availability
Most recruiters give you different slots of time to choose from. Conversely, some request that you suggest a time that suits you. So, if you're interested in the job, clearly show your availability. However, if you want to reschedule an interview, let them know and ask for an alternative time respectfully.
5. Use a professional and polite tone
This is one of the most critical steps that you need to take. Hiring managers notice the smallest details in how you respond to the request and communicate with them. Be polite, keep the response to the point, stay formal, and avoid emojis or languages that seem too casual. Treat your response as a professional document, free of slang and informal language.
Also Read: 10 Steps To Build Your Confidence In The Right Way
6. Ask follow-up questions
Do not hesitate to ask follow-up questions in your reply. If you want to know the further steps of the hiring process or have any questions about the company, include those in your response.
Besides, if you would like to see a job description, it is time to request one. If you've any questions about the interview location or want to know what documents to bring to the interview, this is the time to ask. But always ask relevant questions.
7. Close with enthusiasm and professionalism
Close the email by thanking again and mentioning you're looking forward to the interview or meeting. Sign off professionally by saying best regards and sincerely, followed by your name and number. This shows recruiters your professionalism. 
8. Proofread before sending
Last but not least, proofread everything before you hit send. Double-check the person's name and company name. As I said, treat your email as a professional document, so every small detail counts. 
A little mistake can leave a wrong impression on your hiring manager. Therefore, proofread it, correct typos, fix grammatical errors, confirm the email address, and every other detail.
Also Read: 9 Tips How To Ask For Help At Work
Examples of interview request responses
Below are three examples of how to respond to an interview request, whether you are accepting an interview, rescheduling, or declining.
1. Accepting and Confirming
Dear Ms. Johnson,
Thank you for considering my application and inviting me to interview for the Digital Marketer position at ABC company. I'm thrilled to meet with you and discuss how I would add value to your Marketing operations. I'm available this Tuesday at 11:00 AM. 
Please let me know if you require any other documents or additional information prior to our meeting on Tuesday.
I'm looking forward to meeting with you.
Sincerely,
Vivien Roggero
555-555-5555
2. Rescheduling
Dear Mr. Wade,
Thank you for reaching out to schedule an interview and considering me for this opportunity at ABC Company. Unfortunately, I'm unavailable on the proposed interview date of Tuesday at 10:00 AM. But I'm available on Wednesday through Friday between the hours of 9:00 AM and 1:00. Please let me know if you've availability at these times. If not, please provide an alternative time so I can accommodate your schedule.
Thank you again for your consideration! I look forward to meeting you.
Best Regards
Vivien Roggero
555-555-5555
3. Declining
Dear Ms. Claude,
Thank you for reviewing my application and sending an interview request. Upon further consideration, I don't believe I would be a good fit for this position. (Or I've accepted an offer at another company, and I'm no longer available for this job.) I appreciate your interest, but I would like to respectfully decline your interview offer.
I wish you all the best in finding the right candidate for this role.
Sincerely,
Vivien Roggero
555-555-5555
Final Words
Knowing how to respond professionally to an interview request is key to grabbing great career opportunities. Luckily, it is not all tricky. All you need to do is to follow the simple steps I listed above, and you'll be good to go. Besides, you can take these sample email replies and customize them to fit your job.
Remember, it is the beginning of interaction with your employer, so you need to respond ideally to create a professional impression. A good first impression sets a positive tone for the interview and increases your chances of getting your dream job.
If you still need clarification about how to respond to an interview request and need more help, feel free to reach out to me anytime. Want to level up your professional life and need any help with career direction? No worries. Schedule a free discovery session with me and discover how I can help you attain your visions and achieve your goals by making meaningful changes in your career and life. As an Executive Coach, I'll help you have clarity on your career, clear your confusion, and provide you with strategies and tools to reach your career goals. 
(Visited 94 times, 1 visits today)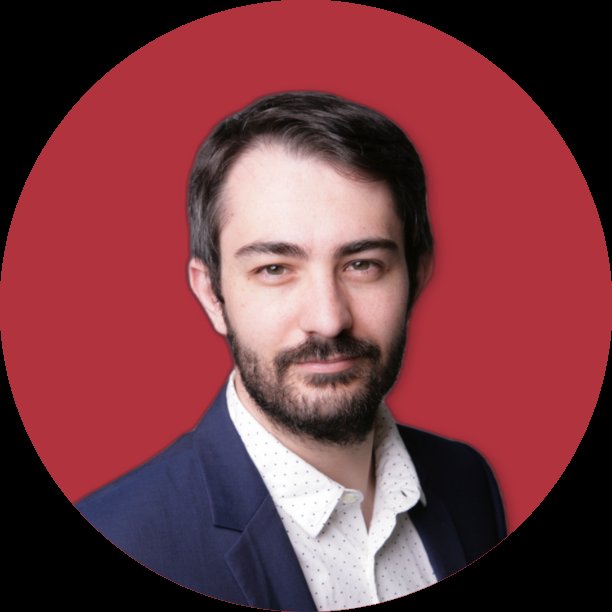 I coach people who desire to live a life of freedom and joy. As a fully accredited Life & Transformation Coach with hours experience coaching and mentoring freedom seekers and executives from all over the world, I thrive on helping people rebuild their life based on a freedom and joy mindset and create a positive impact in the world.