Independence is a valuable trait that is highly valued. It means you can get things done on your own without relying on others. But, if you attempt to handle all issues and do things alone that go beyond your limit and never ask for help from anyone, this is hyper independence. Hyper independence means you're more likely to suffer, and it can damage your mental health and overall well-being.
You must have heard the saying that too much of a good thing can be a bad thing. It perfectly fits hyper-independent people. Now you must be wondering whether I am independent or hyper-independent. No worries. In this article, I'll explore what is hyper independence and the five signs that show you are ultra-independence. Let's begin!
What is hyper independence?
Hyper independence is when you tackle life challenges alone and refuse to seek assistance of any kind, even if it may negatively affect you. You are obsessed with your independence and feel a sense of weakness in accepting aid from others.
Hyper independence or ultra independence can be a trauma response to past events. These events may occur at work, school, home, in social life, or in your love life. You feel difficult to trust others or don't want them around you, so you only rely on yourself.
Being hyper-independent makes you emotionally distant and isolated from people around you. You become overly self-reliant. This kind of behavior and thoughts are due to traumatic stress that taught you only to trust yourself in every situation.
Moreover, it can ruin your love life. If you had a bad relationship experience in the past that had broken your heart, then hyper-independence can be related to this past trauma response. Like, you think you don't need a partner, you can do everything on your own, single life is much better, and relationships are complicated. So, you have a fear of being hurt, betrayed, or abandoned. 
Also Read: Feeling Stuck In Denial? Do These 4 Things To Overcome It
5 signs you're ultra-independence
Here are the 5 signs to determine whether your personality has hyper independence or not.
1. "I need no help. I can do it all by myself."
You can handle anything or try to do and never ask for help, no matter how hard you're struggling, because you don't want to rely on other people and ever need them. Furthermore, you have a fear of being a burden and can not trust others. These are the signs of hyper-independence.
2. You're a workaholic
Another sign of hyper independence is that you always stay busy with work and obsessively focus on your career and academics. You have excuses to cancel plans and deny all other commitments like family, partner, or friends.
Also Read: What Makes A Good Team? Here Are 8 Significant Qualities
3. It feels hard to delegate tasks
If you feel difficulty in delegating tasks to others when you're in an authority or leadership role- hyper independence is the reason why. It can also be due to your problem of trusting others to do things. You think it can remove your power, and you have the ability to solve anything. Moreover, you want to make sure that all tasks are done according to your liking.
4. You find it tough to maintain a long-term relationship
Another sign that shows you're hyper-independent is that you struggle with maintaining long-term relationships, whether friendship or love. You don't feel comfortable being close to someone and opening up to them. Besides, you want to avoid emotional attachment and are not good at making others feel wanted.
5. You don't like it when someone gets over clingy
Lastly, when someone shows clingy behavior and acts a bit needy, you do not like it and run the other way. If your partner or friends keep insisting you spend time with them, text or call you a lot, and go into a panic when you don't respond, you feel suffocated. Because you consider it a sign of weakness, this is also one of the common signs of hyper independence.
Bottom line
Being independent is good; it shows you're strong and self-sufficient. But there is nothing to be ashamed of about asking for help. We all are human, and we crave love and affection.
 If you are hyper-independent and feel yourself refusing to accept help and pushing people away, know that you're not alone. However, doing it all on your own can affect your physical and mental health.
Hyper independence is a common trauma response. So, if you are experiencing traumatic stress and struggling to manage trauma and improve relationships with others, consider connecting with a counselor or therapist. If you're looking for online therapy that doesn't break your bank, you can try out my free discovery session. I'd love to help you develop positive coping skills and find the root cause of your trauma.
(Visited 260 times, 1 visits today)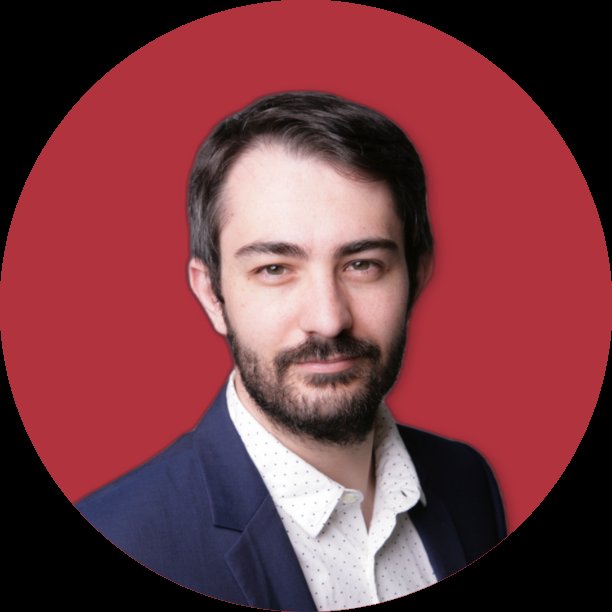 I coach people who desire to live a life of freedom and joy. As a fully accredited Life & Transformation Coach with hours experience coaching and mentoring freedom seekers and executives from all over the world, I thrive on helping people rebuild their life based on a freedom and joy mindset and create a positive impact in the world.