7 Morning Rituals for a Successful Day – The way you start your morning sets the ambiance for the rest of your day. Compelling morning rituals can help you achieve focus, clarity, positivity, and productivity. It is a great time to generate positivity that contributes to a successful life. What do successful & creative people have in common? They each have healthy morning rituals in their daily routines to kick-start their day. In the precious early hours of the morning, our willpower is the greatest, and it can help instill self-confidence. 
7 morning rituals for successfull
In this article, you'll learn the 7 morning rituals of leading entrepreneurs. These 7 morning habits of highly successful people will help you jumpstart your day so you can establish your mindset for the entire day and make your day successful. Let's dive in!
1. Wake up on time
"The first step to win yourself is wake up early" – Sukant Ratnakar
High achievers rise early to make a successful day. If you see successful people in history, many are early birds. Meanwhile, the advantages of rising early are apparent and backed by science as we all have heard it, the early bird gets the worm. When you wake up early, you have more time to carry out other morning rituals.
Moreover, this morning ritual will increase your creativity & productivity because you can work efficiently when your mind is fresh and can deal with stress better. Therefore, it's the most significant one and foundation for all other morning rituals.
To be able to get up on time, set your alarm before you sleep and try to hit your snooze button as infrequently as possible. Why? While getting some extra minutes of sleep once in a while seems like it is not a big deal, science tells us the other way around. In fact, pressing the snooze button on daily basis would ruin your body clock and actually leave you feeling even more tired during the day. So, instead of catching a few more minutes of sleep in the morning, you can go to bed early and make sure you get enough sleep at night. 
2. Take a break from the phone
An IDC Research study found that almost 80% of smartphone users reach out for their phone first after they woke up before anything else — which is bad. Scrolling through social media or checking emails right after waking up is a passive activity that could lead you to procrastinate for the entire day. Avoid your phone for at least 1 hour after waking up to prevent distraction. You can try turning on your phone's Do Not Disturb Mode or Focus Mode before sleeping. It might be hard at the beginning to resist it, but this step might help you train yourself to not open your phone right away after waking up in the morning. Be consistent is the key!  
Taking a break from  the phone will help you to prioritize your thoughts for a day. Rather than scrolling social media, it's better to spend a few minutes reading a book in the morning. This activity will calm your mind and prime you for the day's challenges.
3. Make your bed
One of the most fantastic habits for your morning rituals to improve your life is by making your bed every day. It seems like a little action, but it's all about small things. When you make your bed in the morning, it is your first day's accomplishment. 
 "If you make your bed every morning, you will have accomplished the first task of the day. It will give you a small sense of pride and it will encourage you to do another task and another and another. By the end of the day, that one task completed will have turned into many tasks completed. Making your bed will also reinforce the fact that little things in life matter.
 If you can't do the little things right, you will never do the big things right. And, if by chance you have a miserable day, you will come home to a bed that is made—that you made—and a made bed gives you encouragement that tomorrow will be better. If you want to change the world, start off by making your bed." – Admiral William H. McRaven
With that being said, making your bed will give you a small sense of pride and encouragement to do more tasks throughout the day. So, add this mindful morning ritual to your routine to have a higher positivity and well-being in your life. Also, you'll realize that little things matter too in life.
4. Meditate
"Meditation is not about having yet another new strategy of self-help plan, but rather providing a framework in which to see yourself more clearly." -Andy Puddicombe
Meditation is a daily habit of successful leaders who face back-to-back meetings and tough days. Meditation is a perfect way to clear your mind and help you focus. Not only that, but a 2020 study also found that meditation could help reduce post-surgical or chronic pain.
Incorporating meditation into your daily morning routine will reduce stress, stimulate productivity, and boost self-confidence. It has the power to conquer your fears and anxiety. 
In addition, it is an excellent way to concentrate and slow down your thoughts. Meditate by taking deep breaths to help your mind and body warm up for the day. You can incorporate a 15-minute daily commitment to meditation in the morning. It'll have a significant influence on your life personally and professionally.
5. Shower and listen to uplifting music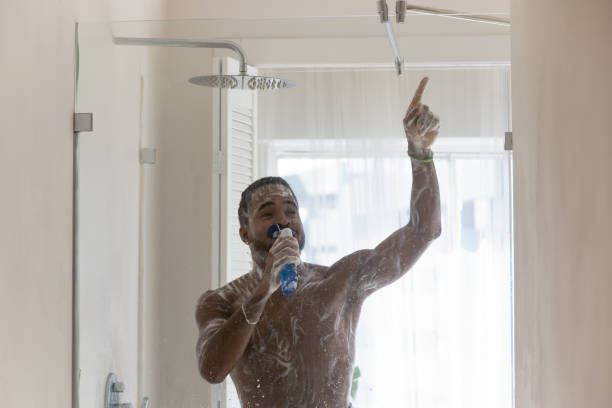 Take a shower to kick start your body with maximum productivity. After showering, listen to uplifting music to set a positive tone and get your body & mind working for the whole day. Inspiring music can promote happiness & relaxation, and it charges us emotionally. One study has shown, that listening to music helps people, especially adults, to improve both their cognitive performance and productivity.
Build a morning playlist that boosts your mood and brings you joy! It will have a great impact on your life and attitude. 
6. Envision your goals
"If you're bored with life – you don't get up every morning with a burning desire to do things – you don't have enough goals." –Lou Holtz
One great way to start your morning ritual is by envisioning your goals is a powerful way to start your day by establishing a clear sense of direction. Keep a journal with you and set aside a little time in the morning to visualize and write your goals to crystallize them in your mental space. You will be aware of your progress and accomplishments in this journey. 
Understanding your goals will help you to be aware of and achieve complex tasks ahead. Moreover, it will let you know what steps you need to take to achieve those goals.
7. Write down important tasks for the day
Dedicate early hours each morning to write and review your important tasks for the day. Create a to-do list and prioritize tasks you need to complete during the day. This habit has a surprising power as it will help you focus on your day & life. Identify the significant tasks and complete them as soon as possible in the day. It will transition your mind from a comforting routine to a productive workday, and you can set up a manageable schedule.
The bottom line
Morning rituals act as a lighthouse in a storm and prime you for success. Whether you're a student, running a business, doing a corporate job, or retired, these morning rituals can help you get started on the right foot and keep you on course. Developing an effective morning routine can be a deal-breaker in terms of success and productivity.
So, protect your mornings by trying these simple yet highly effective morning rituals to ensure your day is full of positive energy and enthusiasm. You got this!
Also Read: 9 Steps to Overcome Insecurities and Build Confidence
(Visited 274 times, 1 visits today)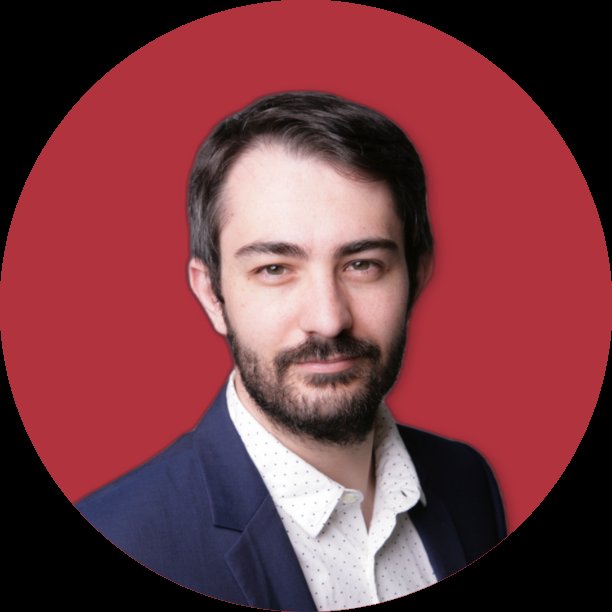 I coach people who desire to live a life of freedom and joy. As a fully accredited Life & Transformation Coach with hours experience coaching and mentoring freedom seekers and executives from all over the world, I thrive on helping people rebuild their life based on a freedom and joy mindset and create a positive impact in the world.