Developing leadership skills can play a huge role in one's career development. Besides technical skills and hard work, your career growth depends on more than that. To become an effective leader, you also need to have some soft skills, such as excellent communication and the ability to listen effectively. Some people are naturally born leaders, but anyone can develop leadership skills with some practice.
 If you dream of taking your career as far as possible and unlocking your hidden potential as a leader, you must be willing to commit to the development and put in the work. Whether it's learning how to develop critical thinking skills, empower others, or set concrete goals, you must continuously challenge yourself to enhance your leadership traits. In this blog, we take a look at how you can develop your leadership skills, whatever ambitions you have.
What is Leadership?
Before we dive into ways to developing leadership skill, it's important to cover what leadership is.
Leadership is the ability to motivate, guide, and empower others to achieve a shared goal through a strong vision. Leadership skills are valuable in any organization, home, and community. Developing leadership skill that align with your natural strengths is a key to a greater excellence in your job. A great leader is someone who is highly emotionally intelligent, good at big-picture strategizing, and connects with others to make stronger relationships. It's not a secret there is a strong link between leadership development and how organizations perform. 
There's a quote from a leader who defined the leadership term as follows:
"Leadership is helping people succeed, inspiring, and uniting them behind a common purpose and then being accountable." Paul Polman, Former CEO, Unilever
Leadership development involves mastering the skills and traits needed to become a successful leader. Here are the few skills and qualities that are strong indicators of effective leadership:
Excellent communication skills
High emotional intelligence
Ability to receive and give feedback
To learn more about leadership traits in detail, look at 7 TRAITS OF LEADERSHIP AND WHAT DO LEADERSHIP MEANS.
For now, let's explore the ways that will help in developing leadership skills.
9 Ways to Develop Leadership Skills 
Here are the nine ways to developing leadership skill and advance your career.
Be disciplined
The first and foremost tip for succeeding in every aspect of life and executing your goals is to exhibit discipline. Even if you have a good idea and vision, it is only worthwhile with discipline. Practicing discipline in your professional life is much needed to be an effective leader. Practice discipline at work by keeping appointments, meeting deadlines, and ending meetings timely.
Besides, try implementing healthy habits at home, too, like waking up early daily, going to bed simultaneously, and exercising daily. If you're disorganized and these tasks seem daunting to you, you can start small and improve from there. Apart from being self-disciplined, you need to make your team disciplined too. 
Inspire others
Through their words and actions, a good leader should always inspire and motivate their team to do the best they can. When coworkers or employees lose their passions, only a true leader can energize and encourage them. Sometimes, people lose their ambition because they're tired of doing the same tasks, facing challenges, or are disappointed.
So, a leader should seek out other people on their team to listen to them, to see how they're doing, and to inspire them to get more involved in the project. Offering recognition by giving comforting words and rewards for hitting benchmarks can significantly boost their morale and create a positive work environment.
Be a good listener
Communication skills are crucial in developing leadership skills, whether communicating with employees, presenting in front of them, or creating a business strategy. But, one of the significant communication skills for an effective leader is listening. A great leader is always a great listener who listens to ideas, suggestions, and feedback from others and improves the process.
You must also listen actively by avoiding distractions, maintaining eye contact, and responding properly. Also, be aware of gestures and body language to determine what people say. It helps people feel motivated that they're being listened to, so they'll be more motivated to work effectively.
Resolve conflicts
Leaders should know how to resolve conflicts in an effective manner and handle difficult people. If any employee shows a negative attitude at work and doesn't work according to their ability, leaders have to address them privately. If there is a conflict between two parties, talk to them and act as a mediator to sort out things between them. 
Most importantly, a leader should be honest and prepared to make difficult decisions. This may involve firing someone or shifting the person to a different team to ensure a positive work environment. 
Empower your team
No one is perfect at anything, and good leaders should realize this. A great leader acknowledges the value of the team, learns from them, lets them know their value, and encourages other members to learn from them. If your employee gives a new idea or suggestion, encourage it. 
In addition, you can empower their team members by delegating important tasks to them. The delegation of tasks shows them that you trust their expertise and character, which will help their professional growth. 
Be a better follower
A good leader should be a good follower. A leader always understands that things won't always go their way, and not everyone should agree with them. If someone has a better idea or preferences and he questions your thinking, you should entrust them to lead the way in achieving the particular objective. 
Keep a broad mind to new ideas and give merit where it's due. If someone disagrees with you, don't feel threatened. There should be an exchange of ideas among team members, and everyone should respect others' views. It will lead to a healthy work environment and greater team respect toward leaders. 
Take on more responsibilities
Another excellent way to developing leadership skill is to take on more responsibilities. Many leaders assign their employees tasks they also can do. Therefore, it's essential to take the initiative while going beyond your current position to help other team members get things done. 
For it, step out of your comfort zone and improve yourself. The more projects you will do, the more you'll learn. Taking on responsibility and learning more will help you move into a leadership role at the organization. Also, you will be noticed by your executives.
Continue learning and expand your knowledge
The best way to become an effective leader is to be open to learning new things and expanding your knowledge. It keeps your knowledge fresh and sharpens your mind. Knowledge is a crucial asset of a leader. 
Things change rapidly in the business world, so constantly learning and challenging yourself is important to develop leadership skills. You should study other leaders' life, their qualities, and how they communicate to enrich your leadership skills. 
Set yourself concrete goals
Last but not least, great leaders set achievable goals and work towards achieving them. Goal setting is a crucial component of great leadership. Setting goals keeps you focused on what matters. While supporting everyone's development, you shouldn't neglect your own. 
So, establish concrete goals, measure your success over time, and change your plan as required. Also, make sure your goals are achievable. It'll not only develop leadership skills in you; instead, you'll sound very impressive when you mention your achievable goals in your job application.  
Conclusion
Great leadership skills are necessary for career progression. If you want to develop leadership skills, follow these ways to start your journey in the right direction and think about other actions you can take to become influential. Leadership skills are soft skills that are universal in nature. These skills will help you become better and thrive in whatever you do. However, if you're already a leader, you should influence others and inspire them to do more.
Lastly, it's essential to know that developing leadership skill is a self-development process that takes time, commitment, and dedication. If you struggle to start your leadership development journey, a leadership coach can help you unlock your growth mindset and find the best leadership style for you.
(Visited 85 times, 1 visits today)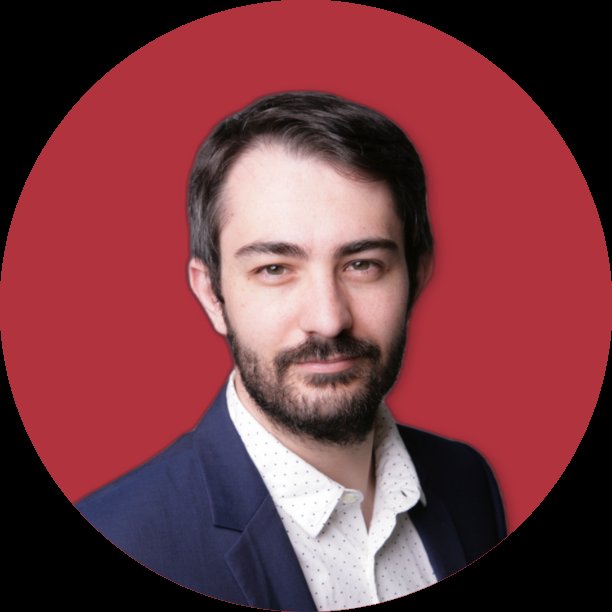 I coach people who desire to live a life of freedom and joy. As a fully accredited Life & Transformation Coach with hours experience coaching and mentoring freedom seekers and executives from all over the world, I thrive on helping people rebuild their life based on a freedom and joy mindset and create a positive impact in the world.