The intelligence quotient, or IQ, which can predict a prosperous career, is a topic of much discussion. However, this grade does not necessarily represent a person's general intellect. Maintaining good relationships, collaborating in teams, and adjusting to various social and professional contexts need emotional intelligence.
Thankfully, there are tried-and-true methods for improving emotional intelligence. Many well-known books address this subject. Start by being familiar with the basics of the emotional intelligence idea. You will notice how your life is better from various perspectives after you have a strong foundation in emotional education.
This article will show you particular best books on emotional intelligence that can help boost your emotional intelligence.
Understanding emotional intelligence
The ability to understand, control, and evaluate emotions is called emotional intelligence (EI). Some researchers assert that emotional intelligence is innate, while others argue that it can be improved and learned.
Just as crucial as the ability to express and control one's feelings is the ability to comprehend, interpret, and answer back to the emotions of others. Imagine a society where you could not recognize your friend's grief or your coworker's resentment. Psychiatrists refer to this ability as emotional intelligence, and some authorities even assert that emotional intelligence may be more important to your overall success than IQ.
10 Best emotional intelligent books you have to read
The ten books listed below should be added to your "to read" books since they have wonderful advice for raising EQ.
1. Primal Leadership by Daniel Goleman
Primal Leadership: Unleashing the Power of Emotional Intelligence by Daniel Goleman, which was first released in 2001, strongly emphasizes leadership development. Considering that a significant portion of the authors' work focuses on leadership styles, those in control of teams or businesses may find its results more applicable.
It may delight readers interested in learning more about the philosophy underpinning EI to discover that Primal Leadership occasionally mentions and addresses academic studies. The authors use study data to illustrate the association between emotional maturity self-awareness and empathy and specific leadership traits.
But it isn't excessively scholarly, and most people find it to be a rather simple read. For individuals with executive experience, discovering new applications for our EI skills and refining the existing core skills may be exciting. Additionally, Primal Leadership offers some useful guidance for creating emotionally intelligent companies.
2. Emotional Intelligence: Why It Can Matter More Than IQ by Daniel Goleman
In a head-to-head comparison between EQ and IQ, Dr. Goleman argues that intellectual intelligence cannot aid in self-improvement without the support of a good EQ. The author explains the essential traits for success while supplying evidence from the fields of neuroscience and psychology to support his claims.
The book is not theoretical; Goleman also suggests how to raise EQ, which will enhance interpersonal relationships, professional competence, and physical health.
3. Emotional Intelligence 2.0 by Travis Bradbery
Bradberry, Lencioni, and Greaves link emotional intelligence to the present challenging employment and harsh economic climate. They recommend many techniques that assist people in adjusting to such circumstances and redirect the unpleasant feelings that emerge from them.
The method offered by this book, which consists of simple-to-follow instructions centered on core abilities such as public consciousness, self-realization, relationship building, and performance enhancement, is at its greatest benefit.
4. HBR Guide to Emotional Intelligence by Harvard Business Review
A little more than five hours long, The Harvard Business Review Guide to Emotional Intelligence focuses mostly on the more well-known components of EI and how they "function in the workplace."
It is described how to acquire abilities like emotional self-awareness, emotional perception, and emotional management in addition to their value.
The HBR Guide to Emotional Intelligence audiobook provides professional "how-to" instruction for readers who wish to:
Determine their own EI weaknesses and strengths;
their teams' emotional intelligence;
Face hardship with more positivity; and
impact those who are close.
Audible sells the audiobook edition, and the HBR website also hosts the book for individuals who choose to read.
5. Building Emotional Intelligence by Linda Lantieri and Dr. Daniel Goleman
If you are a caregiver, it's critical to support the early development of EQ in your kids. Reading, science, and math are not the only areas of development most crucial for children. Instead, it's what Linda Lantieri refers to as internal strength as a talent. The strategy described in this book can be helpful for individuals who want to improve their emotional intelligence.
With the help of detailed instructions, the author helps readers sharpen their attention and awareness, boost their sense of identity and compassion, and enhance their communication capacity.
6. Go Suck A Lemon: Strategies For Improving Your Emotional Intelligence by Michael Cornwall
This author produced an incredible resource that helps people increase their emotional intelligence using active learning. According to Dr. Cornwall, improving your EQ requires a commitment to personal growth and a radical change in how you think and act. People with healthy emotions consider their actions before behaving. They are individualistic and have a curious attitude. You will learn how to get there from this book.
7. The EQ Difference: A Powerful Plan for Putting Emotional Intelligence to Work by Adele B. Lynn
Online resources are abundant for learning about emotional intelligence. Unfortunately, many of those publications are constructed using ethereal concepts that may aid in understanding the idea of emotional wellbeing but do little to assist in its practical realization. Finding a more detailed book that walks you into the precise measures you may take toward your personal growth is crucial for this reason.
Adele B. Lynn offers competent direction to individuals of all ranks. Her clear explanations of how various emotions affect our relationships, values, and performance outcomes are accompanied by helpful examples and advice for readers. You'll be able to have more success in your career once you understand their consequences.
8. Handbook Of Social And Emotional Learning: Research And Practice by Joseph A. Durlak, Celene E. Domitrovich, Roger P. Weissberg, and Thomas P. Gullotta
This book discusses teaching children social skills using several social learning theories.
How to foster social-emotional learning (SEL) in elementary school students is the book's main topic. It's a must-read if you want to develop your social skills and discover new knowledge about how to enhance SEL in schools.
For individuals who are really interested in assisting students in the development and acquisition of these skills, the Handbook provides all the most recent research. This book compiles all of that research. Since this topic is still very new, it helps teachers and educationists understand what is actually the most thoroughly tested strategy to apply this theory to education.
9. Working with Emotional Intelligence by Daniel Goleman
The Emotional Quotient (EQ) abilities covered in Emotional Intelligence mentioned above are examined in more detail in Goleman's second book on emotional intelligence.
In fact, it continues to place a strong emphasis on the professional world and provides a lot for executives, leaders, and the organization at large – in several ways, it is a continuation of the first.
This book offers many potential applications if you are also interested in workplace strategy.
Working with Emotional Intelligence offers tales and Emotional Intelligence case studies starring CEOs, executives, and supervisors throughout five sections. It also briefly discusses the "brainwave" theories associated with EI, including the connection between stress, control, hormonal shifts, and impulses.
Also Read: 9 Steps To Help You Earn Respect At Work
10. Emotional Development And Emotional Intelligence: Educational Implications by Peter Salovey and David Sluyter
Despite having a foreword by Dr. Goleman, this book concentrates on emotional intelligence in children and how to foster it. The main objective is to teach kids how to use emotional intelligence at home and in public interactions.
They first determined the stressor and developed a plan for handling it. A stressor causes stress in the surroundings, and a strategy is how to deal with the stressor.
This book will provide invaluable knowledge on raising emotionally intelligent kids if you have kids or want to have them.
Also Read: 10 Ways To Control Your Emotions When Stressed
The Takeaway?
There is a wealth of material available, whether you're looking for the best Emotional Intelligence books for an introduction to the subject or are more focused on how EI can be used in the organization. I hope you've already discovered something in this post that interests you!
(Visited 95 times, 1 visits today)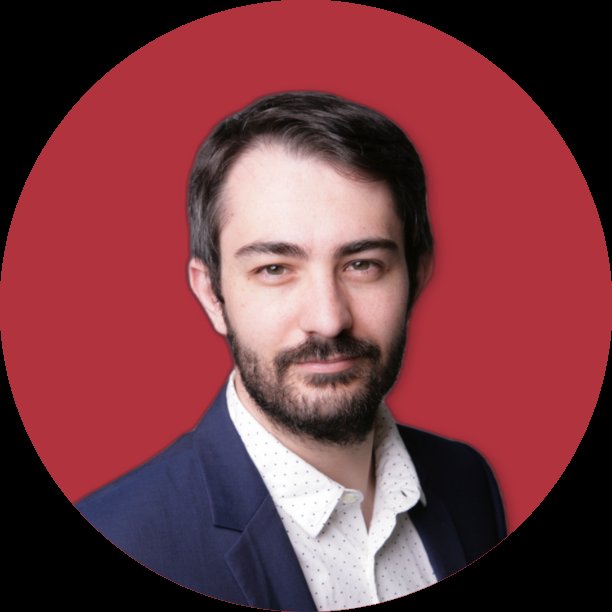 I coach people who desire to live a life of freedom and joy. As a fully accredited Life & Transformation Coach with hours experience coaching and mentoring freedom seekers and executives from all over the world, I thrive on helping people rebuild their life based on a freedom and joy mindset and create a positive impact in the world.