How To Find An Executive Coach – Do you know that Bill Gates and Eric Schmidt have worked with a coach? Both Bill Gates and former Google CEO Eric Schmidt are great supporters of executive Coaching, but what makes such corporate pioneers suggest executive Coaching so ardently?
Since an executive mentor focuses attention on you, encourages you to break boundaries, acts as a listening ear, and offers a supervised move. A competent executive coach motivates an incredible leader to excel more.
6 tips to find an executive coach
Partnering with a coach may feel like an excellent next best move if you have elite talents, a great aptitude, and grand ambitions. The challenge is to find an executive coach that fits you and your goals, the most ideal coach for yourself. Therefore, here are 6 helpful tips on how to find an executive coach you might need to now.
1. Get to know which coaching style suits you best
Executive Coaching is a broad word that encompasses a variety of disciplines and objectives. A basic overview of the most common Coaching strategies might assist you in making the best decision for your position.
The following are the most common kinds of executive coaches.
Leadership coaches work directly with individuals to assist them in carrying out their company's plan.
Strategic consulting is for a CEO or executive member who needs a trustworthy, unbiased collaborator to exchange information and ideas and develop their thoughts.
Life coaches help people achieve personal objectives such as balance in work and life, stress management, and motivation. Career ambitions are frequently linked to individual goals.
If you are an inexperienced worker in a position or firm, you can benefit from integrating coaches.
However, the type of mentoring you require will be determined by your depth of expertise and present company difficulties. A new director, for instance, may require leadership training. An experienced CEO, on the other hand, may need somebody to question him or more of a listening ear.
2. Look up several potential coaches
To find profiles of potential coaches, talk to friends or look them up on the Global Coach Federation's Credentialed Coach Finder portals.
Many businesses employ in-house Executive Coaches or have partnerships with coaching firms and can present you with a list of coaches to consider.
Executive Coaching, if done correctly, has the potential to improve your career and social life. So, invest your time looking for the ideal Executive Coach for yourself. When you finalize a decision, conduct a few interviews.
3. Check their background
After getting a list of your potential executive coaches, comes the time to scrutinize them. To find an executive coach who can actually help you reach your goals, you can cut the list short by checking their background first. Number the coaches on your list after checking their experience.
What are their professional experience and qualifications? Your profession, goals, and circumstances will determine the certifications you seek. For instance, if you work in a particular industry, you may prefer someone with competence in that subject.
You could also seek credentials such as an MBA or participation in a professional organization like the International Coaches Federation. Identify your inflexibility in the background and where you can be accommodating.
Once you've identified one or a group of individuals, conduct a search on Google to discover further about them. You must be capable of locating their official website and many articles they have published.
Personalized training portals can also be beneficial. If any of your possible coaches offer the names of previous clients, you can contact them for an unbiased review of their expertise. If their contact details aren't easily accessible, use an email locator to get them.
Create a brief summary or merits and drawbacks list for each prospect based on the essential and valuable characteristics you've established.
4. Make sure they have a credential
Coaching is presently a self-regulatory sector, with many experts practicing in the subject. Understanding that your trainer is certified gives you the peace of mind you need to get the most out of Coaching. Find an executive coach who has credentials.
In this case, search for trainers who have completed courses accredited by the International Coach Federation (ICF) or European Mentoring and Coaching Council. Moreover, Coaches must finish a specified level of education, pass examinations, and adhere to rigid ethical standards, according to the ICF.
These instructors will adhere to the most outstanding professional conduct while keeping up with the most recent studies. Coaching is founded on the scientific underpinnings of psychotherapy and counseling, and those having an experience in these subjects can add to the mentoring expertise.
Besides credentials, Coaches must maintain their learning and training to uphold their certifications. You can check credentials by looking up whether the coach attended an ICF-accredited training school online.
In addition to their coaching certifications, you might also need to understand if they have expertise in your specific situation, such as role, organization level, or sector. Coaching abilities are more significant than the environment. Skills and background may be necessary to you based on your objectives.
5. Find out about their specialty first
Given the coaches' specialty, there are two types of ideas, and you must decide which one seems best for you. Do you need the emphasis to be on your repetition or new ideas? Some individuals prefer a trainer who has succeeded in the same field or at a comparable degree.
A standard background provides connection, a common language, and a rapid approach to establishing rapport and trust.
Others want to be mentored by somebody who has little knowledge in their field but is an excellent trainer who raises all the disruptive but crucial issues that others would overlook by providing a unique vision or advice.
Finally, a skilled coach will benefit businesses by raising insightful questions and utilizing their intelligence to discover significant roadblocks and facilitators.
6. Try to do one session before you buy
You will never encounter a coach who will not give free Coaching or exploring appointments so you can evaluate compatibility. Your training and growth or personnel management department might have had a qualifying process in place if you're exploring executive Coaching. Here are some ideas to keep an eye out for during your first meeting:
Interaction: Personality matters when it comes to mutual chemistry. Will you like to share your deepest worries and triumphs with this individual? If you hired one, will you be confident placing an executive coach next to your C-level managers?
Minimal devotion: Don't sign a tentative agreement, but consider that development requires patience. Commitments of six to twelve months are typical. Check out what the minimum contribution is, as well as the regularity of sessions.
Anticipated results: Although setting objectives for the coaching session is a crucial part of the process, you must leave if the trainer guarantees you particular results. You, not the trainer, have the ultimate influence on the results!
Return on investment for businesses and managers: Although the coach cannot guarantee an X percent improvement in productivity, more significant revenue, or better knowledge and values, they must be prepared to describe how to assess the Profitability of typical training results for you.
Achievements: Testimonies are significant! Inquire about a couple of successful stories. If they discuss, it will reveal how they measure success and whether or not it corresponds to how you measure success. 
Your Individual task: Don't employ a trainer who doesn't occasionally work with their personal mentor. Certified coaches must perform extensive internal work and growth before teaching others, and they should constantly keep their own experiences in mind. This is how individuals learn new techniques and concepts and apply them to their own activities!
Also Read: Coach VS Leader
A trainer can help you achieve any objective you have. You'll be well on your way to bringing your personal business play (and potentially your firm's development) to another notch if you know what to consider when you're trying to find an executive coach.
(Visited 89 times, 1 visits today)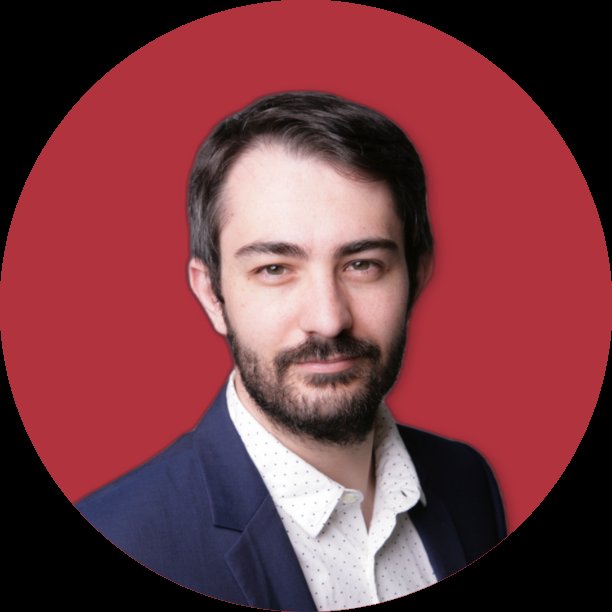 I coach people who desire to live a life of freedom and joy. As a fully accredited Life & Transformation Coach with hours experience coaching and mentoring freedom seekers and executives from all over the world, I thrive on helping people rebuild their life based on a freedom and joy mindset and create a positive impact in the world.