Losing A Parent To Suicide – The loss of a parent or sudden death is a painful event in one's life. But losing a parent to suicide makes a child vulnerable to traumatic grieving and more likely to commit suicide. It leads to complex emotions such as anger, regret, guilt, and feelings of abandonment. Losing a parent to suicide has more disturbing effects that trigger the emotionally conflicted process and leave children in a state of mental illness and complicated grief.
If you or someone from your family members lost a parent by suicide, I understand your powerful emotions. Therefore, I've discussed the crucial things in this article that will help you recover from this grieving process. Let's start.
Losing a parent to suicide affects the children physically and psychologically
John Hopkins Children's Center lead the study, which found that losing a parent by suicide affects children's mental health and physical health. A sudden parental loss by suicide generates strong feelings of anger, intense frustration, guilt, shame, and horror in children that becomes a huge risk to a child's mental health.
When parents commit suicide, children are likely to struggle with prolonged grief disorder that leads to psychological trauma, major depression, and upsetting emotions.
Things that may help you when losing a parent to suicide
The grieving process resulting from this huge loss can take months or years. Therefore, it is necessary to process your feelings and take good care of yourself. Here are the things you need to try in this painful period to find some peace and acceptance.
1. It was not your fault
Nobody is ever to blame for suicide. Repeating this message is necessary.
When a parent commits suicide, children may feel guilty or fear that they contributed to the tragedy. If only I had done what Mom asked me to do, if only I had finished all of my chores, or if only I hadn't argued with my brothers so much, they might say. Children should be informed that they did nothing wrong. They were not in any way responsible for the suicide.
Assure the child that no one is to blame for the suicide. The child had no control over what happened and could not have changed anything. Make sure the child is aware of how much the deceased parent loved them.
2. You are not alone
Many children develop a fear of being abandoned or left alone after losing a parent. 
Grieving takes time to heal, but you're not alone. Never think you are alone, whether you are the one going through the grieving process or who has lost a loved one. When it counts, you have the strength to get through this. There are wonderful organizations like AFSP that can aid in the healing process by supplying information that can help you understand what has happened, as well as support groups, therapists, hobbies, and activities that can help you recover.
3. Your feelings and emotional response are valid
Children experience grief in various ways. Children's responses to other types of death are frequently very different from how they feel after a suicide.
If a parent commits suicide, children may feel humiliated and embarrassed. However, the most significant threat to a child's emotional health is not allowing them the opportunity or encouragement to express these emotions and come to a reasonable understanding of what happened.
Encourage the child to express their emotions. Some children find it easy to speak. Others can play and draw to express their emotions. Children's feelings and emotions should be acknowledged and validated. For example, it's OK to be angry, so say things like, "I see that you're sad."
4. Connect with friends and family members
Talking with friends and family, whether about the deceased or nothing at all, can be comforting.
You might ask friends and family members to talk about your parent's favorite memories, loves, or admiration.
If you're not ready to discuss it with your parent, that's OK. The routine and mundane may provide you comfort. You can feel more grounded or like yourself by doing something simple like going to the movies with a friend.
5. Find ways to honor your parents
Try sharing, recording, or just remembering special memories of your parents. To help yourself and others remember and honor your parent, you can make a scrapbook, memory journal, blog, or memorial.
You can try engaging in an activity, hobby, or interest in which your parent were very passionate.
Additional ways to honor your parent include:
Making their favorite meal
Watching a beloved movie
Trekking their favorite trail
6. Do activities that help you feel better
Do activities that may help you during your grief process. Spend some time outlining a few activities you can do that you think may help you.
Take a walk
Make contact with an old friend
Go to sleep
Fill out a journal entry
Clean your teeth
Clean up a space
Plan your day
7. Seek professional help
Please think about getting help from a professional; it is highly advised.
An excellent initial step could be to talk to a trusted friend or relative. A medical professional might also be able to assist.
They can help you by recommending a mental health professional or offering information on local support groups and resources.
If you're feeling overwhelmed, think about bereavement counseling, support groups, or getting in touch with a mental health professional.
Take it seriously when a child talks about wanting to die
According to a 2010 Johns Hopkins University study, children who lose a parent to suicide are more likely to commit suicide themselves.
Take a child's words about wanting to die seriously and seek out professional help. Never assume a child does not mean it.
Bottom line
It's never easy losing a parent; sometimes, it's even worse losing a parent through suicide. But, you're not alone, and grieving takes time to heal. Some people care about you and are sympathetic to what you're going through.
You may work through your loss and begin to recover by seeking support, asking for assistance, and remembering your parent.
If you or your loved one need any help, you can reach out to me by scheduling a free discovery session with me. As a mental health professional, I'd love to help you heal from this grieving process and get back to life.
(Visited 48 times, 1 visits today)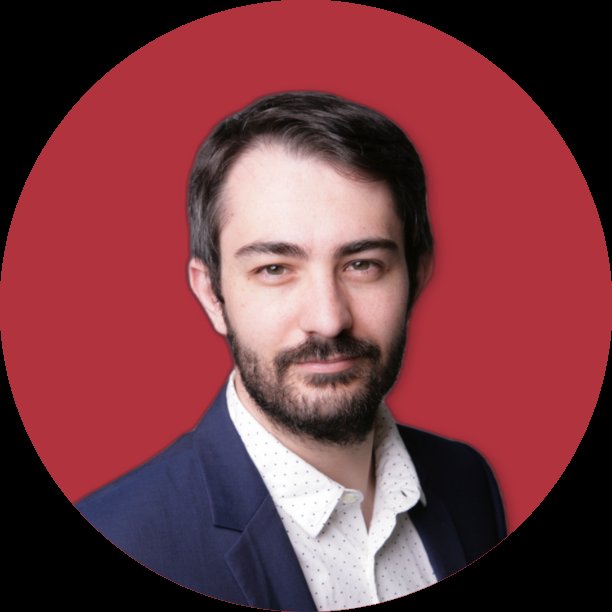 I coach people who desire to live a life of freedom and joy. As a fully accredited Life & Transformation Coach with hours experience coaching and mentoring freedom seekers and executives from all over the world, I thrive on helping people rebuild their life based on a freedom and joy mindset and create a positive impact in the world.