The Death of A Sibling – Coping with grief as a result of the death of a sibling is one of the hardest challenges many of us have to endure. Our grief can be intense when a sibling dies, and the world changes quickly for us.
The death of a brother or sister is a heart-wrenching and tragic loss, no matter what your age is, because the relationship with a sibling is exceptional. In this article, I'll discuss why the death of a sibling is an emotional hardest experience, the effects of the loss of a sibling, and how you can cope with the grief of losing a brother or sister.
Siblings are special
Siblings are special: they share countless moments of laughter, lifelong secrets, and plenty of happy & sad memories. Your relationship with your sibling is one of the most special relationships you have. You fight with them, play with them, and even compete with them.
Moreover, the bonding between sisters is unmatchable as you've shared and experienced a lot of important things together that you've not done with any close friend or your spouse and children. Therefore, they play a special role in our families and our hearts.
How the death of a sibling might affect your life
Losing a sibling can be a shock. It affects your whole life and your entire family dynamic. When a brother or sister dies, you may experience different kinds of emotions; you feel guilt, anger and abandonment, anxiety, and loneliness. Learning how to live without your brother or sister and with this sense of loss takes time.
So, this loss can have multiple effects. A study from 2018 suggests that surviving siblings have to manage the grief of their parents along with their own grief. The grief and changes after the death can lead to increased stress, affecting your mental and physical health.
Things to do when you are coping with losing a sister or brother
The death of a sibling can be an overwhelming experience. But life goes on after the loss of some loved one, and you've to live with that loss. So if you're coping with the grief of losing a brother or sister, there are some strategies to find a way through your loss. Here I've mentioned five things to do after the death of a sibling.
1.  Talk your feelings out and share the pain with your family members
Talking your feelings out releases difficult emotions and helps you navigate through your grief. Share your pain with your loved ones: your family members and close friends. Talking about your grief helps you work through your pain.
2.  Find other ways to say goodbye
When a sibling dies, it can be a traumatic experience that can leave you confused and shaken. You did not have a chance to say goodbye to them before death: it is more painful. But you can say goodbye to them in other ways like by writing a letter to them. Write a letter and pen down all the things you want to tell them before their death and bury the letter with them, or you can keep it.
3.  Take care of your mental and physical health
Grieving the loss of a sibling can be a winding process, so taking care of your mental and physical health is imperative. Spend time with your loved ones, do things that make you happy, hang out with friends, forgive yourself, take naps, eat nutritious food, and exercise.
4.  Keep a memento to remember them
Honor your sibling by finding a way to remember them. Find ways to memorialize your sibling to maintain a connection with them. You can keep their pictures, videos, the jewelry they carry, an old shirt with their scent on it, or anything. Paying tribute to your brother or sister is a therapeutic way to keep their memory alive and express grief.
5.  Meet a therapist or coach if needed
Lastly, if you feel that nothing is helping out and the loss is impacting your life, then seek professional help. Meet a therapist or coach who specializes in grief. They'll help you sort through your feelings and navigate you through the healing process.
Wrapping up
The death of a sibling is a tremendous loss, and it feels like you have lost a part of your life. As a surviving sibling, you may experience unimaginable pain and ambivalent feelings. It's OK to feel pain and emotions to heal. The tips mentioned above will help you throughout the grieving process. Besides, support groups, mental health professionals, and coaches are great ways to find support and move forward in your life.
If you're a surviving sibling or you know anyone who lost a sibling, and they're struggling to deal with it, you can reach out to me online by scheduling a free call with me. As a mental health professional and life coach, I'd love to help you in this grieving process to move towards healing and hope so you can say goodbye to your beloved sibling.
(Visited 53 times, 1 visits today)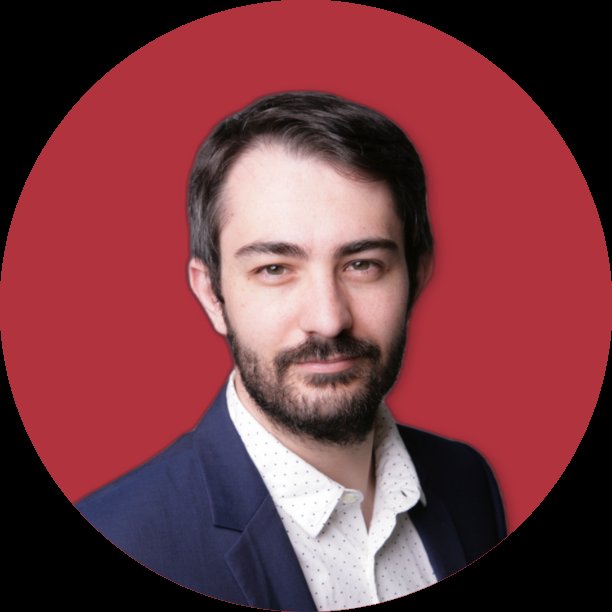 I coach people who desire to live a life of freedom and joy. As a fully accredited Life & Transformation Coach with hours experience coaching and mentoring freedom seekers and executives from all over the world, I thrive on helping people rebuild their life based on a freedom and joy mindset and create a positive impact in the world.